I know it's not Christmas yet…. but for us and the ministry in Mexico, it's time to start planning for our outreaches for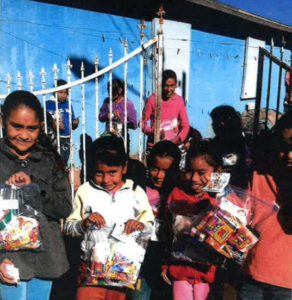 December. As of the last few years, we have been asking for monetary donations that will help our local churches in their program for the kids around the 15th of December.
We have appreciated your gifts so much in the past and pray that you will be able to give again this year 2022.
Each family in Mexico will receive:
bags of beans and rice,
toys for the children, and
basic things like toothpaste, brushes, socks, school supplies, etc.
Our local CinA churches in Mexico take the donations we send, purchase the gift items, and put the bags together. They will also prepare a program for the church family and their neighbors. They visit house by house, inviting people to the special Christmas service.
We need your special financial gifts at this time. CinA Missionary Tony Heredia will take all monetary donations to Mexico in November. If you can help us please mail a donation to CinAMI note on memo like for account #611 at P.O. Box 25093, Fresno, CA 93729 or make a donation on CinAMI at https://cinami.org.  Please call us at (559) 731-0698 if you have any questions…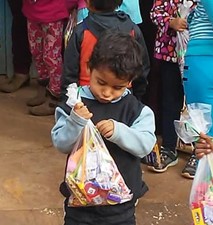 Tony's Daughter, Heidi, will be working with the homeless encampments and those in the hotels where some families are temporarily staying. She will buy "gifts" like socks, soap, etc… plus food. So your donations will also be helping her with her outreach efforts.
We thank you for anything you're able to do to help us.
CinA Missionary Tony Heredia