End-Time Harvest
The past two years have been challenging. Whether it's due to political upheaval or the hardships of COVID, you might have a sense that the end is drawing near. You may also have a sense of anxiety around the fact that there are those who are perishing without the saving knowledge of Jesus Christ and you struggle to know how you can help. That can feel unsettling and it's just not right that the harvest is plentiful but the workers few.
That is why we exist, to partner with you and the Church, to mobilize the called and disciple the lost. We are thrilled to be thrusting forth with renewed vision for 2022 and beyond: to ignite the most compelling missions movement of the 21st century, propelling the Body of Christ to missions. This vision will maximize disciple-making efforts from one people group to the next around the world.
We need YOU to be part of this bold vision in three ways.
PARTNER-
As an individual, business or church, give your best financial gift to the Lord this year. You will be a direct contributor to changed lives — hearts turned toward Jesus, marriages saved, water wells dug, and so much more
Your gift of any amount will be doubled, up to $30,000 for this end-of-year campaign due to generous donors' matching grant
MOBILIZE-
Serve as a short or long-term missionary through Christians in Action
Be a catalyst within your church to raise up leaders in your local mission field
DISCIPLE-
Pray that God will provide more churches, businesses, and individual mission partners
Pray that God will inspire faithful saints to serve in short and long-term missions
Pray for opportunities to make disciples here and across the world
We must partner together to mobilize the Body of Christ to disciple the nations. As we disciple the nations we will baptize new disciples and teach them to obey Jesus' commands, and in-turn, make more disciples, thereby growing the kingdom of God on the earth.
God has used you in the past in mighty ways. You have provided valuable resources to continue the work of international missions through Christians In Action. Well done good and faithful servant!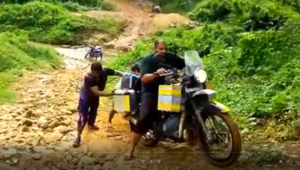 Around the world, dedicated Christians In Action missionaries are loving people with the missionary call. One of our national missionaries in India reports that in his ministry they have baptized forty new disciples and are planting numerous new churches in 2021.
Another report from India informed us that the country is still hit hard with COVID. Therefore, he and his team of evangelists have adopted a village of 500 families. They are reaching out through their school to impact children, and their families, for Christ. The village is remote and not easy to reach, even by motorcycle. But the work goes on, even during COVID.
To succeed in our mission, we must partner with you, with the Church, and with other like-minded organizations. Can you picture that? Christians from all walks of life, working together to disciple the nations, cooperating with and encouraging each other. Ask God to expand your calling to support missions. In so doing you will make this vision become reality.
As you partner with us in prayer and with financial support, we pledge to partner with you and your church to open doors for world-wide disciple-making. Your gift of any amount will be doubled, up to $30,000, and will make a huge difference as we strengthen our intensity and push our ability to partner—mobilize—disciple.
Now, at year's end, we believe God is calling us to step up together to boldly prepare to fulfill this ambitious new vision in 2022. Please give your most generous year-end gift to strike a match to ignite this compelling mission's vision. Remember Jesus' words, "Where your treasure is, there your heart will be also" (Matthew 6:21 NIV). Entrust your treasure into the bold 2022 vision and see your heart expand for God's kingdom work.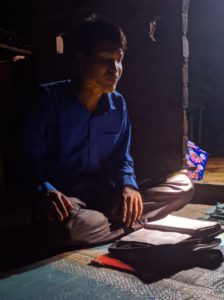 Double your impact by doubling your matching gift up to $30,000
To make your generous year-end contribution to this bold new vision, complete and mail the response form below or go to www.cinami.org and give to our end-of-year campaign to support this world-wide mission's mobilization effort. May God expand this mission's movement with your generosity.
Thank you for joining with us in this bold, new global movement,
David P. Ingerson, International President/CEO
Double your impact by doubling your gift!